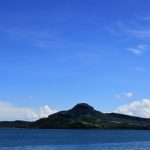 Mt. Danglay has been a dream climb of mine as far as I could remember. She sits right across the Cantabato Bay which divides the islands of Leyte and Samar. For the most part, she's hard to miss. Sometime 2015, I finally had the pleasure of finally climbing her. I hope this itinerary list and added information would help locals and visitors alike.
MT. DANGLAY CLIMB ITINERARY (via Sitio Calbang)
Continue Reading →
A couple of months back Lara and myself were lucky enough to have been invited to the opening of the first Deuter concept store in Cebu City. A concept store opening is already exciting news but for those already brand aware about Deuter, this was something special.
Getting A Deuter
I first learned about Deuter when I was starting out on outdoor activities and was about to take my first major. I needed a backpack then and after heavy thought, got myself a Deuter.